USING QR CODES FOR MARKETING
Improve customer experience and your bottom line
Invented in 1994 for the automotive industry, the QR Code has been used for marketing for well over a decade. However its original surge in popularity for digital marketing was short-lived due to a number of factors including the need for third-party apps whose reliability was frustrating at best. And so, the marketing world let the QR code fade back into relative obscurity, until recently.
Today's QR code is recognized by leadership of public and private enterprises for its superiority to the bar code. Mobile device manufacturers have added accurate, efficient readers directly to their operating systems, eliminating the need for third-party apps. And a QR code has a much higher data storage capacity than its bars-only counterpart. 
Not only has it become central to the vaccination status verification process, but the Quick Response code has been widely adopted to help businesses maximize the hands-free experience of their customers. 
Restaurants are displaying them at windows and on tables so customers can access menus directly on their devices. Retailers are adding them to print ads and in windows to link to their online shopping experiences. Service providers are including them in brochures and displaying in windows for online appointment booking. 
How to Use QR Codes
So, with the re-emerging prevalence of the QR code, the question is how can you use the QR code to improve your business's marketing and customer experience? Here are a few ideas:
Use it to provide access to you virtual business card or Linktree page.
Contactless menu(s) at restaurants
Easily share how-to or DIY videos about using your products
Link to a digital coupon for your products or services
Help clients easily access PayPal or other payment portal to make one-time or ongoing payments
Link to your phone number or email address to make contacting you easy
Direct people to your online portfolio for examples of your work
Provide directions to your location in Google Maps or Waze
Link to your events calendar to see what's coming up
Help people link directly to the online review platforms where they can add a review
Link to a social media account or featured post to grow your followers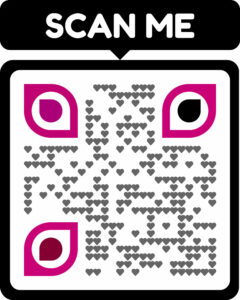 How to Create QR Codes
Simply use a free QR code generator like Create QR Code (which allows you to not only generate QR codes but customize their appearance as well) and then download generated code(s) for either print or digital use.
If you would prefer to focus on your core business and outsource your marketing management, contact us to get started.